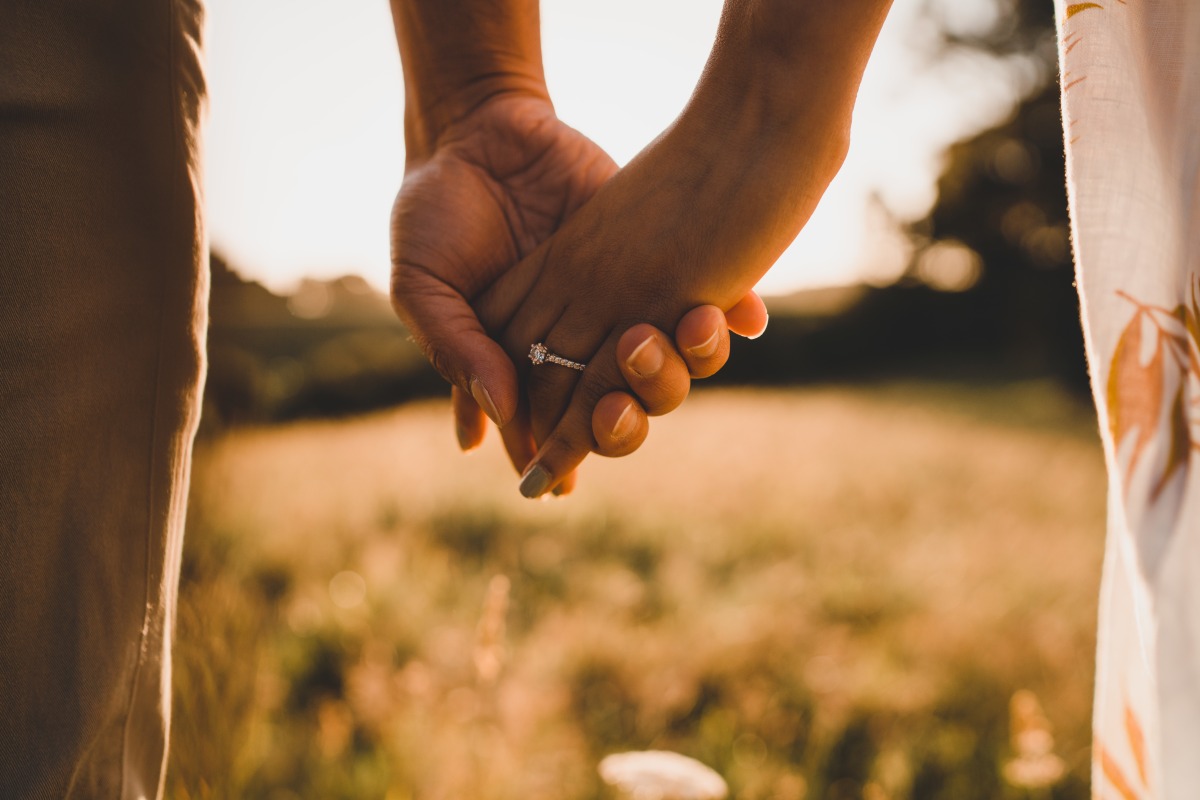 Everything to Consider When Buying Engagement Rings Online
December 22, 2021 • 6 min read • #engagement ring
---
The average wedding in New Zealand costs around $35,000, but before couples can say I do, they have to get through the engagement. However, what's an engagement without an engagement ring.
If you're thinking about proposing to your partner, one thing that may be on your mind would be how to buy an engagement ring online. When buying an engagement ring online, all jewellery stores aren't created equal.
We think it's essential for you to check out our guide before you start shopping for an engagement ring online.
Settle on a Budget
The first thing you need to do is settle on your budget. If you don't, you risk finding a ring you love, but can't afford. Remember, this is the engagement ring, and if your partner accepts, you'll still need to be able to afford a wedding ring.
Be reasonable when you set the budget and think about your future with your partner. Also, consider making a list of factors you're looking for in an engagement ring.
Do you want a specific shape? Does the colour and size of the diamond matter to you? And if so, what would you be satisfied with? All these things and more will increase or decrease the cost as you get closer to purchasing your ring.
And contrary to what some people say, you don't need to spend north of $10,000 to get what you are looking for. If you're a more modern couple, you could save yourself some time and talk to your partner about how much to spend on the ring.
The intent isn't to ruin the fact that you are going to propose. After all, they don't know when. But they will only know you're going to promise to make a lifelong commitment to them. Talk about romance.
Check the Reviews
Unlike when you purchase a ring in-store, you've got to take extra precautions when doing shopping for an engagement ring online to ensure you get your money's worth. One way to do this is to ask people you know for recommendations.
If you don't know anyone who has purchased an engagement ring online, the next best thing is to read through the online customer reviews. In these reviews, you'll find tons of information about things like:
Shipping methods
Delivery turnaround time
Quality of the engagement rings
Helpfulness of the customer service
These things are essential when working with a company online on something significant like proposing. If you notice several unsatisfied customers, it might be a good idea to continue your search for the right online retailer to buy from.
Think Sustainability
Mined diamonds come with a host of ethical and environmental questions. When you think of this, you often think of it comes with a hefty price tag, but you can keep sustainability in mind when searching for the perfect engagement ring by considering lab grown diamonds.
As you determine which ring to purchase, consider going with a store that offers sustainable options such as lab-grown diamonds. When buying a lab-grown diamond, you don't have to worry about the negative impacts of mined diamonds.
You're doing more by preserving the Earth's natural resources when you choose this route. The diamonds are created in a controlled lab environment to produce diamonds that shine brighter than the sun.
Review the Shipment Policy
Before you decide when you're going to propose, take some time to discuss the shipment policy of the company you buy your engagement ring from. The policy should detail the average number of days it'll take the ring to arrive after you've completed the purchase. If you are designing a ring, ask your concierge how long it will take for your ring to be made and then arrived. Typically this can take between 1 - 3 months including time to design.
Because you're purchasing a ring, you want to ensure the company provides some backup plan if the ring is stolen or lost in transit. This backup plan could be in the form of:
Insurance will ensure you get a percentage of your money back if something happens to the ring while it's being shipped to you. Tracking gives you up-to-date information on where your package is in the delivery process, which is helpful so that it's not delivered to the wrong area or to your home when you're not there to receive it. Some companies may also de-risk your purchase by paying a deposit to get the ring made and then the remaining when it is on its final part of the shipment.
While we're on the topic of the shipment policy, you also need to know what the online store's engagement ring return policy is. If you receive an engagement ring that's not up to your standards or what you asked for, you need to know the steps to return or fix it.
The refund policy will note the requirements that must be met to return a ring, and it will define how long you have to return the engagement ring to get a refund.
Buying Engagement Rings: Say Yes to The Ring
Buying engagement rings can be overwhelming, especially when you're doing it online, but it doesn't have to be. Take some time to read the online reviews left by former customers to determine if they were satisfied with their service. And don't be afraid to reach out to the concierge or salesperson for more information.
And if you're looking to save some money, speak to your concierge on what are the available options in accordance with your budget. If you want to buy a lab-grown diamond to create the engagement ring of your partner's dreams, get in touch with Four Words and let us help you.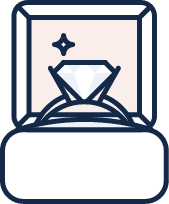 Ready to take the leap?
If you have any questions or are ready to start the process book a time or send us an email
Unsure? Read our guide